Possible Positive Changes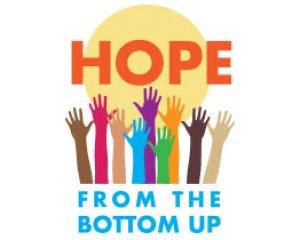 Topic
Possible Positive Changes
What are one or two challenges which you think we should work on together to bring positive change to our communities and our country as we enter a new year?
1. Positive change needs to happen in regards to the Social Injustice & Inequality problems across our country. The BLM movement is working toward this, and we need to continue nonviolent protests and writing letters for changes in legislation, especially in the Law Enforcement areas of every municipality. Eliminate the language of defund the police because it's a turn-off to large groups of people. They mistakenly interpret that as meaning cut funding to the police department, which they think equals less police protection.
People need to be educated about how Police Departments and Law Enforcement Policies need to change, in order to support the police department and ultimately protect the vulnerable people in our communities. Those are specifically people of color and people with a mental illness. There must be transparency when police approach and detain a suspect. The cameras with recording capacities must be mandated in every department. Rid corrupt police departments by restructuring positions and having personnel reapply & interview for their jobs, while making those opportunities open to the public. This was done at a large city hospital I worked at. Their objective was to change the oppressive culture and tone and boost morale. All staff needed to reapply for their jobs. It is my hope that a similar approach will be coordinated across our country in law enforcement agencies and departments. Secret Codes, racial profiling and mishandling of confrontations resulting in murders must en d. These institutions are supposed to "Serve and Protect" ALL citizens and WE, as citizens of our communities, need to demand accountability of police's actions. (Submitted by a woman in Wisconsin).