OUR HOPES, OUR CHOICES, OUR FUTURE!
HOPE
Leads to
ACTION
Leads to
CELEBRATION!
We can all make a positive difference in the world
Every Day
Share your hope-filled experiences and ideas for the future,
Through this website we can learn from each other,
Support each other, and
Celebrate our successes.
Thank you for working to bring more hope and joy into the world.
Share your stories of positive and hopeful things which you see or in which you participate
by clicking on one of the six "Hope Resources & Inspiration" pictures below.
Hope Resources & Inspiration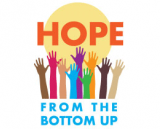 Education
The first full week in May was National Teacher Appreciation Week.
Who was one of the...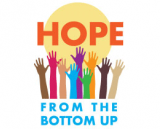 We Can All Help Build a Better World
Sometimes, when I sit down at my computer to put together the monthly Hope From the...